Tesla Wheel Touch-Up Paint for Model 3 20-inch Grey Zero-G Rim Curb Rash Repair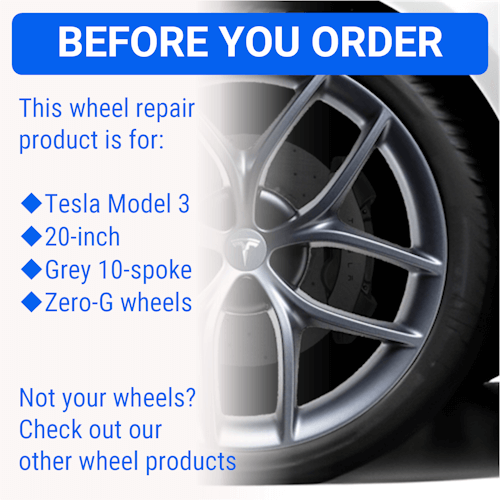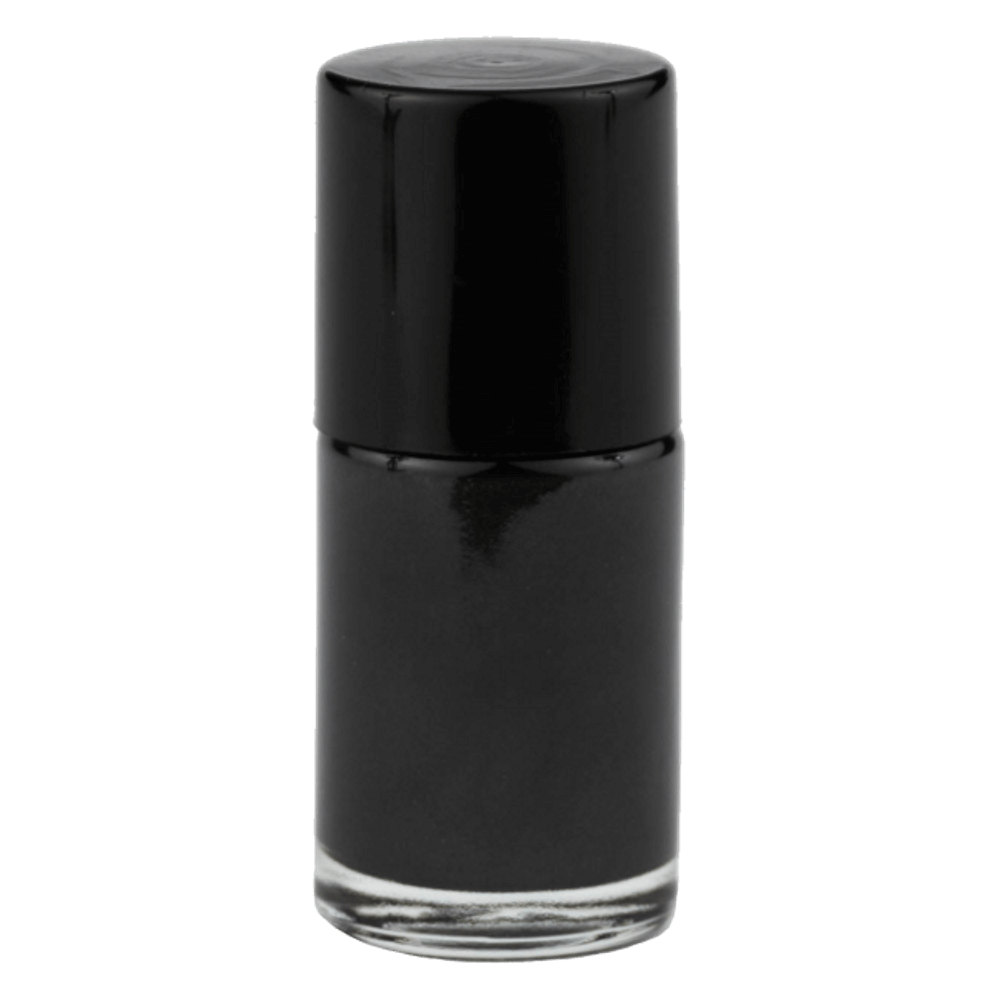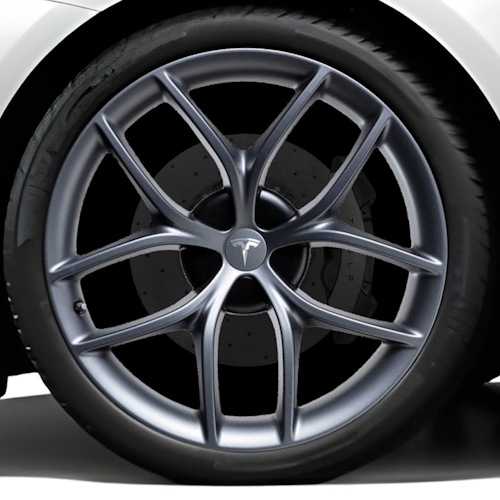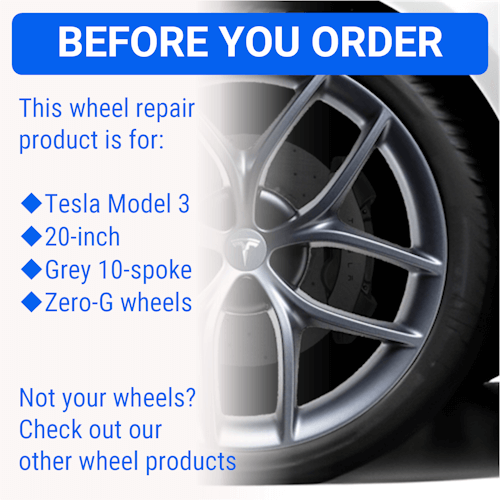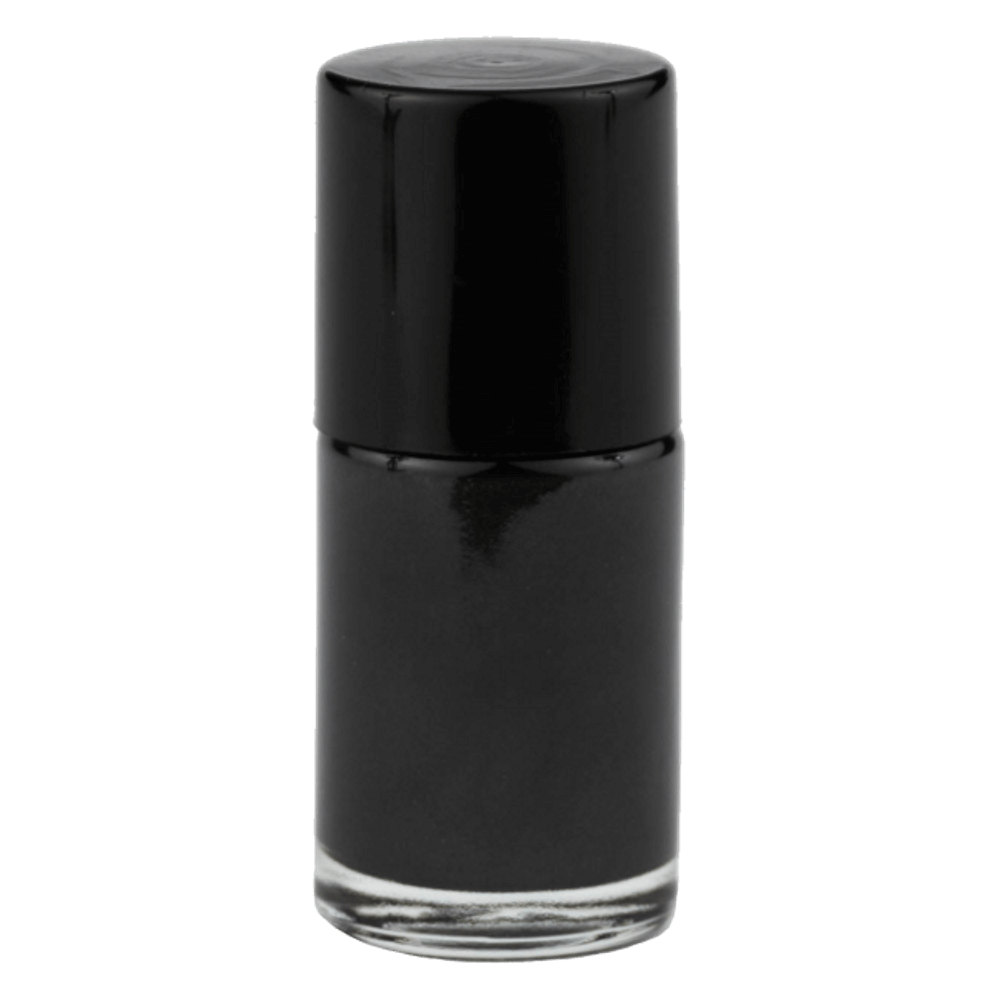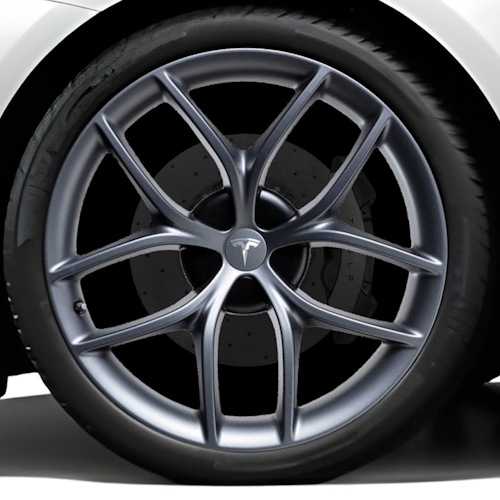 Like It Never Happened
Make curb rash disappear like a government UFO cover-up.
Tesla wheel touch up paint

Matches 20" Model 3 Grey Zero-G Rims

Great for Tesla curb rash repair

Automotive quality paint

Professionally color-matched

Repair Tesla Model 3 rims

Easy, DIY solution
Don't have 20" Grey Zero-G wheels on your Tesla?
If your Tesla has different size, style, or color wheels, then we have you covered.

We carry wheel repair products for nearly every stock wheel that Tesla has ever installed on their Model S, Model 3, Model X, and Model Y vehicles.
View All Wheel Repair Products
Sh*t Happens: Conceal Ugly Curb Rash With 20" Tesla Model 3 Grey Zero-G Wheel Touch-Up Paint
Unfortunately, curb rash sometimes happens. It can be quite an emotional experience to grind the wheel of your beautiful Tesla against a concrete curb or barrier... especially the first time it happens to you. The cost of replacing the wheel can be several hundred dollars if you consider the cost of a new wheel from Tesla and the cost of the labor to re-mount and re-balance the tire. Hiring a professional wheel repair specialist is also not cheap.

Another great and inexpensive do-it-yourself option is wheel touch-up paint for your 20-inch Tesla Model 3 grey Zero-G wheel. Just remove any rough edges as desired, clean the area well, and carefully apply our professionally-mixed, high-quality, automotive-grade paint to conceal the curb rash on your wheel.

No need to be an automotive paint expert or spend hundreds of dollars to conceal the curb rash on your Tesla Model 3 grey Zero-G wheels.
A Simple Do-It-Yourself Option For Repairing Wheel Curb Rash
Our touch-up paint can help you to repair your Tesla Model 3 20" grey Zero-G wheel curb rash quickly and easily... without hiring a professional or spending hundreds of dollars. Here's how:
Color-Matched Touch-Up Paint for 20" Tesla Model 3 grey Zero-G Wheels
Professionally-mixed and color-matched to Tesla Model 3 grey Zero-G wheels, this wheel touch-up paint is a great solution for covering up your curb-rashed wheels.
High-quality automotive-grade paint mixed by automotive finish professionals.
Color-matched to the Tesla Model 3 grey Zero-G wheel (mounted on any Model 3 variants).
Special paint formula... no primer coat needed for adhesion to wheel surfaces.
Special paint formula... no clear coat needed, but can be used for added durability.
Soft-bristle paint brush built into the bottle cap for applying paint in thin coats to the wheel.
Clean, warm, and dry working area is highly recommended for best wheel touch-up results.
Great Option for 20" Model 3 Grey Zero-G Wheel Repairs
This 1/2 oz / 15ml bottle of touch-up paint is professionally-mixed and color-matched to the Tesla Model 3 grey Zero-G wheel. It's an easy solution for concealing Model 3 grey Performance wheel scrapes, and it includes enough paint to repair multiple curb rash incidents should they ever happen.
Product Specifications:
Touch-Up Paint for Tesla Model 3 Grey Zero-G Wheels
Paint Volume:
1/2 fl oz / 15 ml
Bottle Dimensions:
2-5/8 in / 66mm tall
1-1/8 in / 28mm wide
Included With Purchase:
1/2 fl oz / 15 ml of paint, glass bottle, soft-bristled paint brush built into cap.
Vehicle / Wheel Compatibility:
Tesla Model 3 20-inch grey Zero-G wheel (Performance or non-Performance models).
Tesla Wheel Touch-Up Paint for Model 3 20-inch Grey Zero-G Rim Curb Rash Repair
$29.00
A Few More Words About Wheel Repair
This product is primarily intended for repairing the metal structural portion of the wheel and not plastic cosmetic center caps, lug nut covers, or hubcaps. Paint may not exactly match your wheel color, depending upon the condition of your wheel, time taken to clean and prepare the wheel, how carefully the paint is applied, and how many coats of paint are applied. Assumes that you have not coated or changed the color of your wheels. Although we make every effort to professionally color match Tesla's stock wheel colors and develop paint formulas to match as closely as possible, for various reasons we cannot guarantee a perfect color match in every situation, as we cannot control your working conditions, your adherance to our application instructions, or any variations in Tesla's stock paint colors. For best results, we recommend smoothing wheel scrapes with sand paper or abrasive tool, thoroughly cleaning the surface prior to paint application, and working in a clean, room-temperature environment. Larger or deeper wheel scrapes may require professional repair, and this product will not repair bent or cracked wheels. Contact us if you have questions about your particular situation... or if you would like to send us photos of your wheels for consultation.