Tesla Model 3 Wheels - 19in. ENTERPRISE Fully-Forged - Borealis Bronze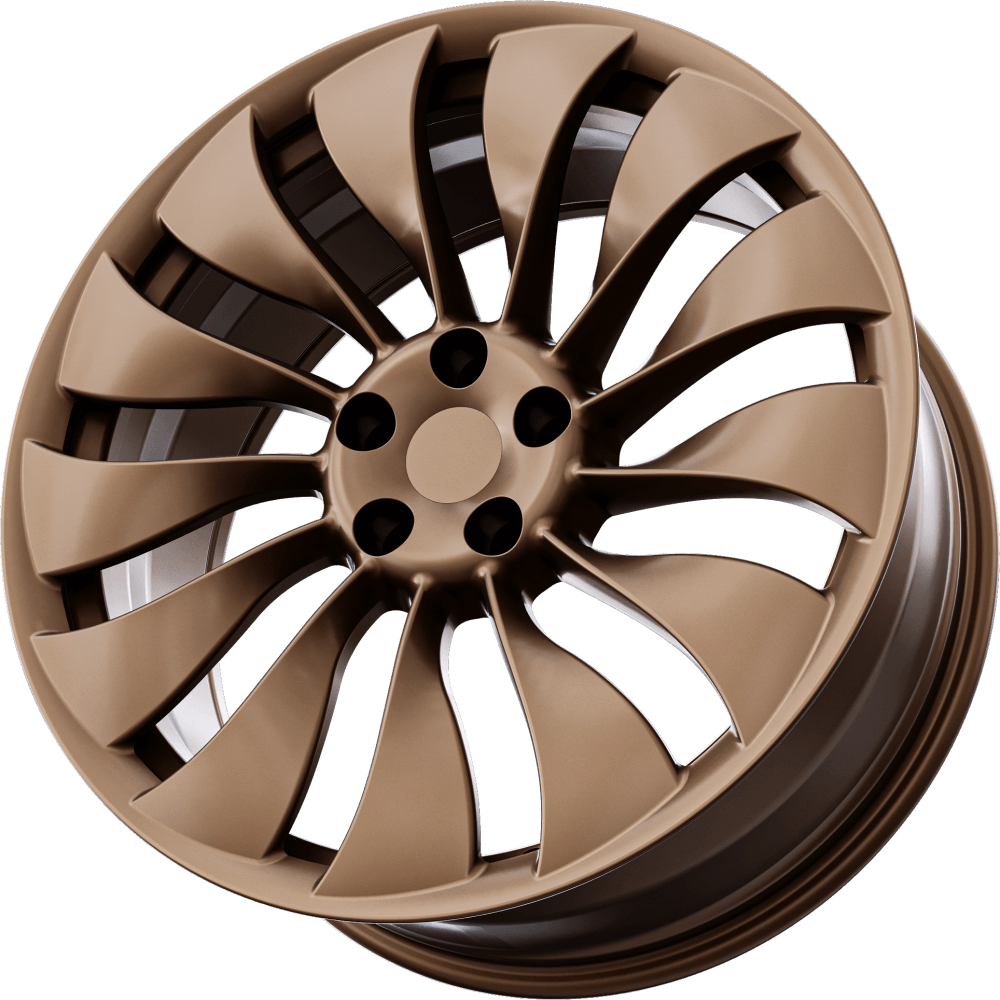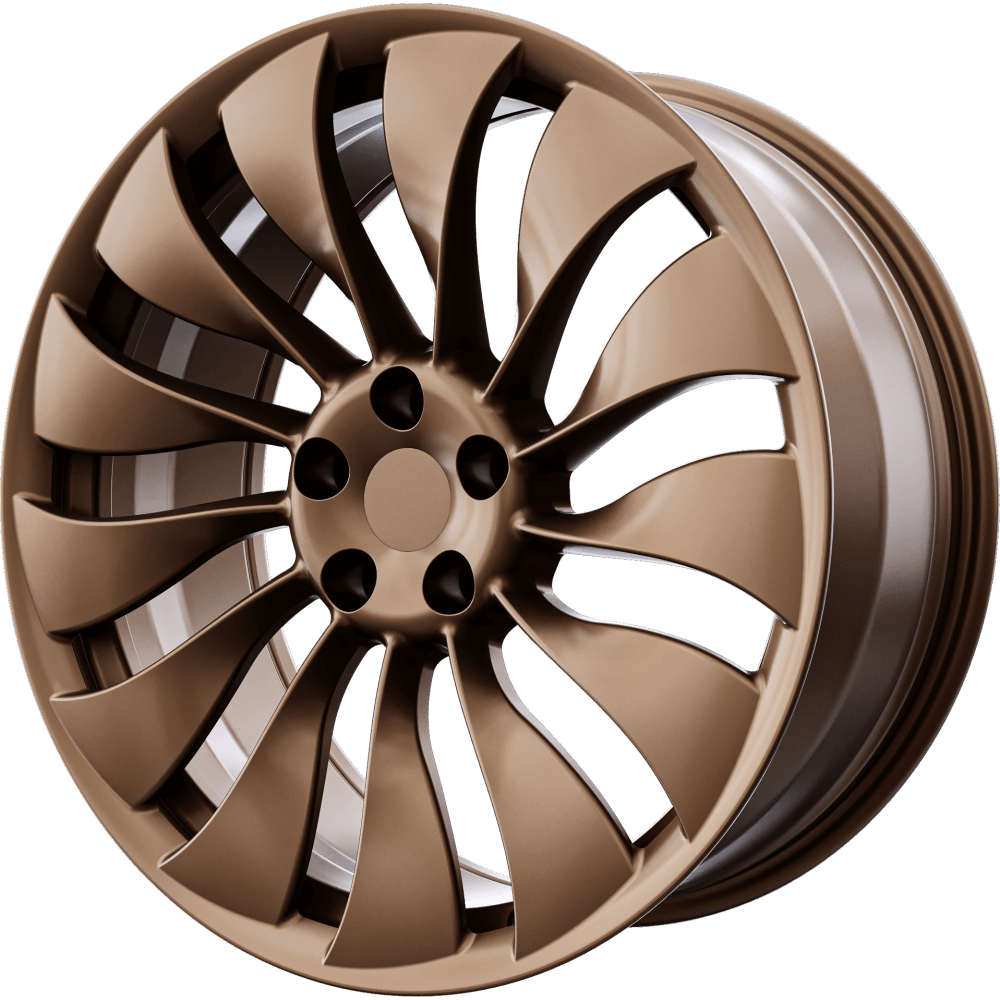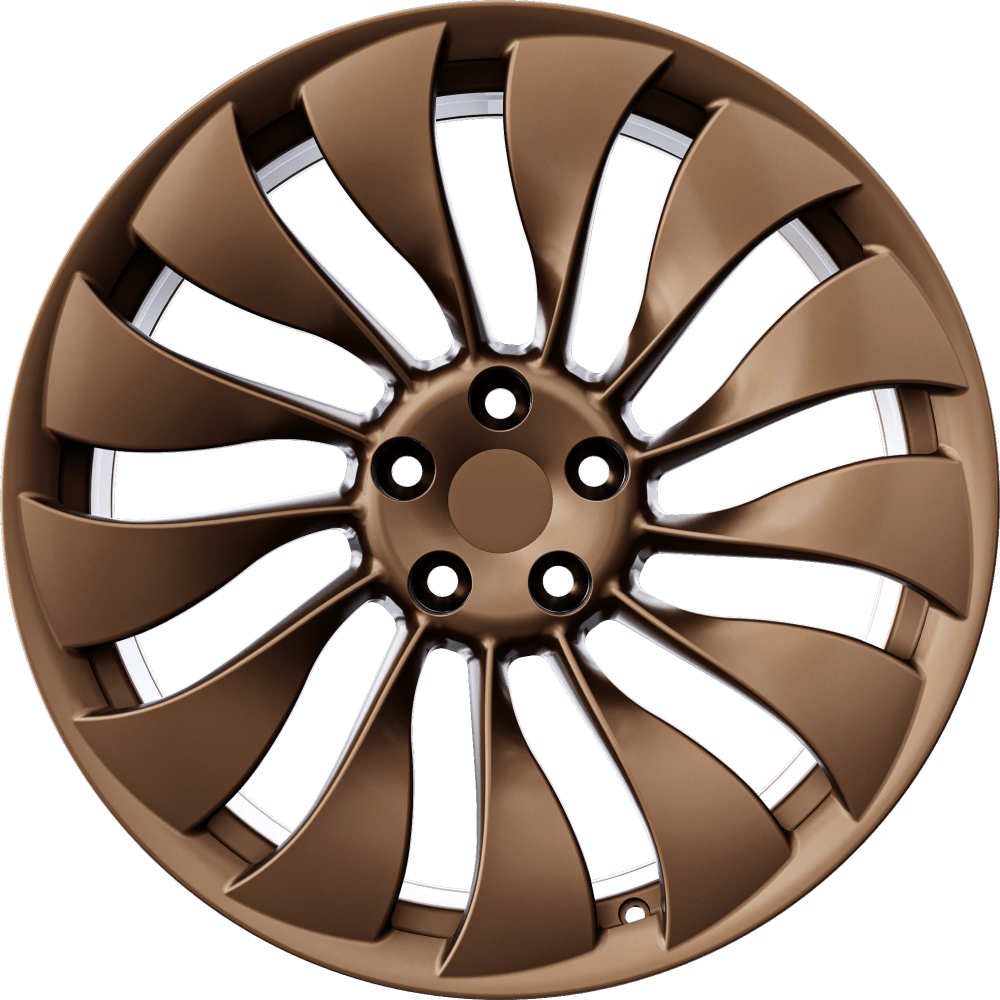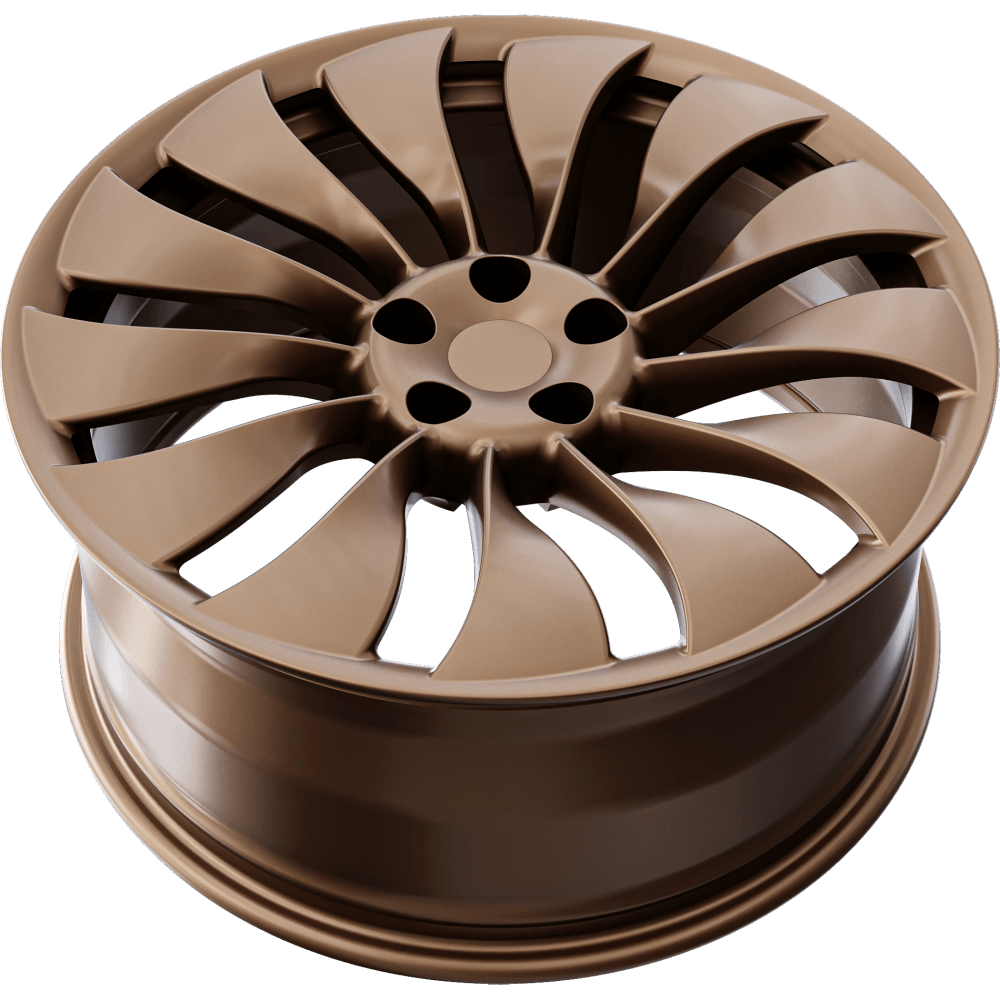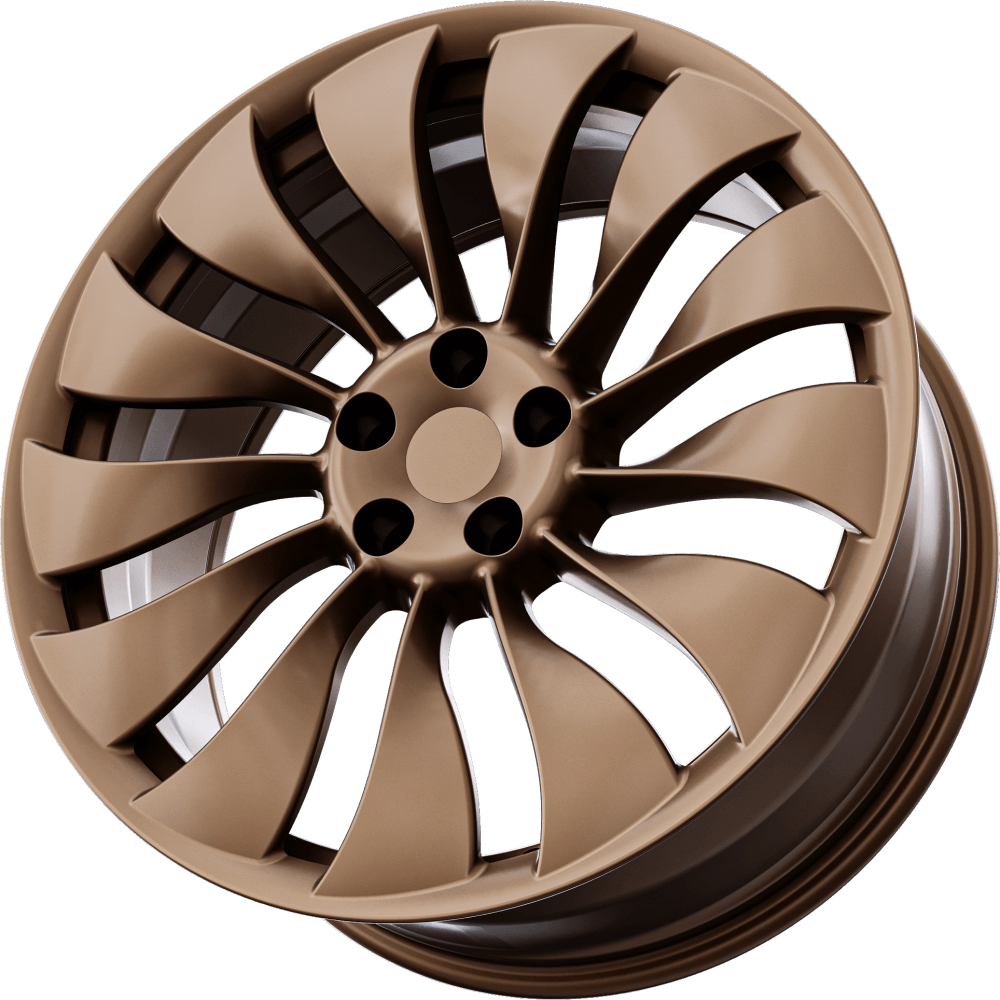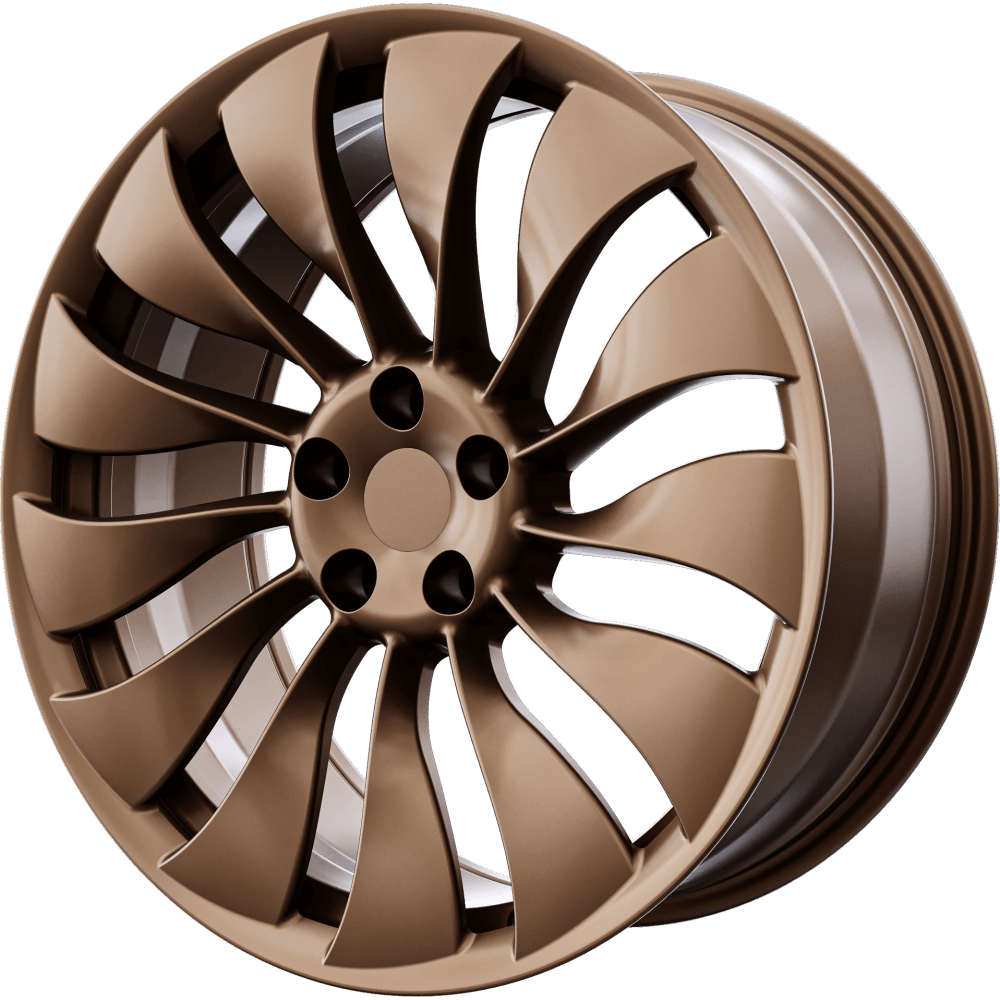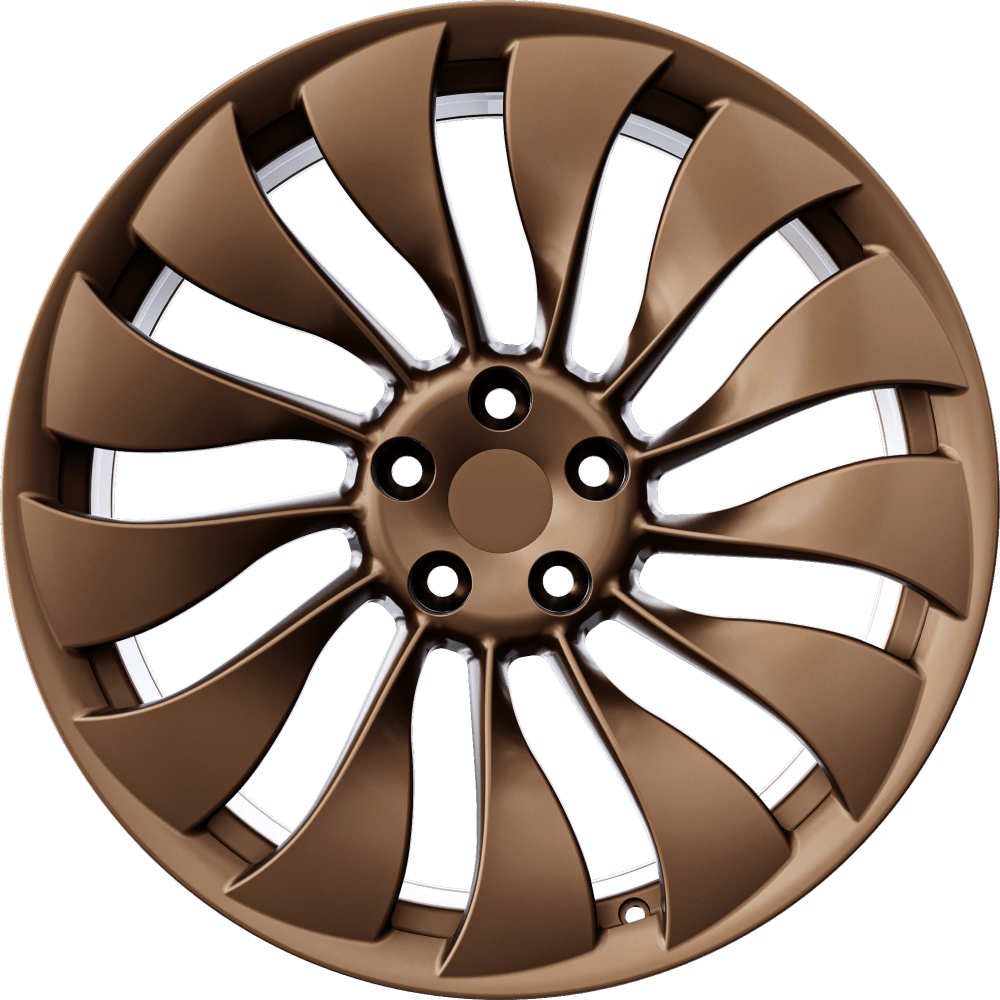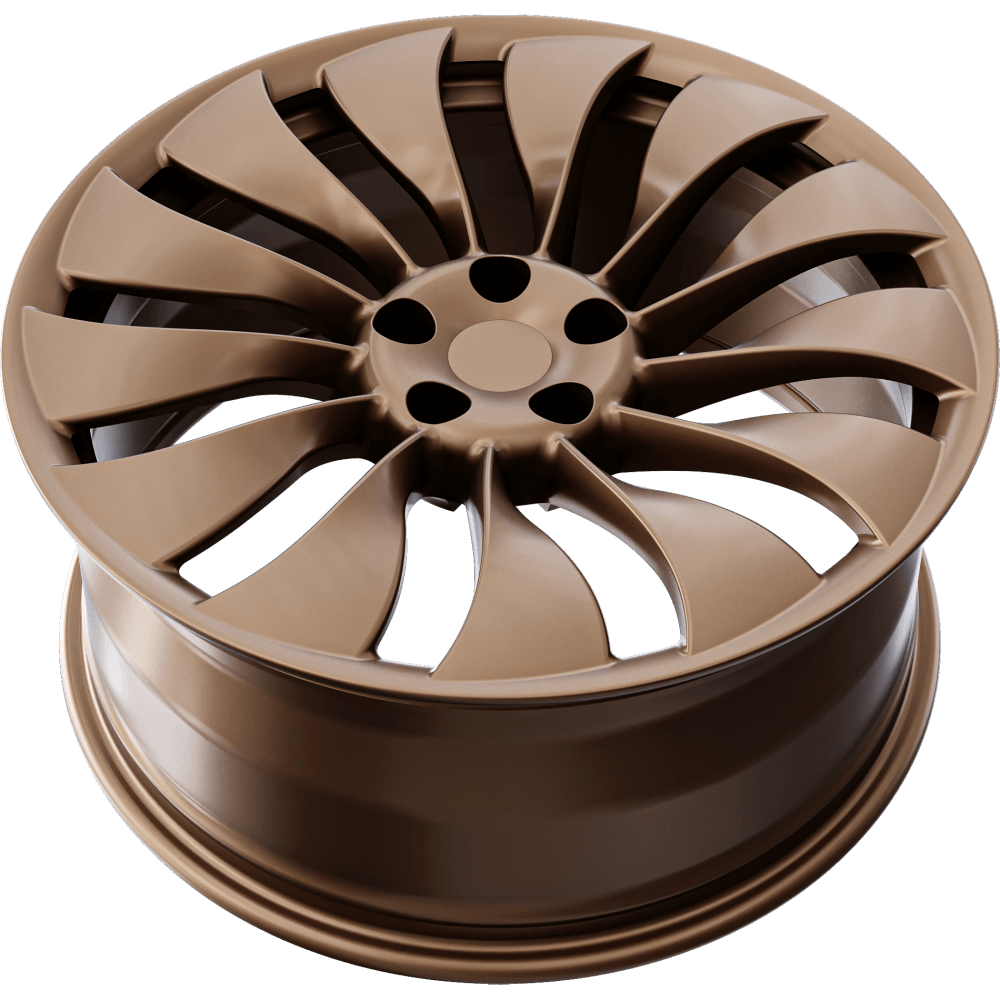 Replace Your Tesla Stock Wheels With Beautiful ENTERPRISE Fully-Forged Aluminum Wheels
Explore Earth on wheels engineered for beauty, strength, and performance.
19" x 8"

Fits Tesla Model 3 Perfectly

Fully-forged for max strength

Durable powder coated finish

Lighter than stock wheels

SAE and JWL certified
"The wheels are truly a quality product. They exceeded my expectations. The photos can't compare to seeing them in person. I was a bit worried until I opened the first box... After that I was so happy and remain so. Thanks"
--John S, CT, USA
"Exactly what I wanted for a winter set for my Tesla MYP! Design, quality, package, and purchasing process are AWESOME! Thanks to Tony for a great experience!"
--Pavel C, WA, USA

"Could not have been a better experience unless the owner hand delivered them himself! And now that the wheels are mounted, they are absolutely stunning head turners. Love them! If I had more Teslas, I'd buy more Zink Wheels!"
--Todd M, TX, USA
Looking For a Different Wheel or Color?
TURN HEADS
Replace Your Tesla Stock Wheels With Beautiful ENTERPRISE Fully-Forged Aluminum Wheels
The 19-inch ENTERPRISE fully-forged powder coated aluminum wheel is engineered for beauty, strength, and performance... to be lighter than original equipment 20-inch wheels, while meeting or exceeding SAE and JWL automotive strength and safety standards.
Get fully-forged wheels... without paying fully-forged prices.
THE REAL DEAL
Precision Machined Fully-Forged Aluminum Rims For Your Tesla
CNC-machined from solid forged aluminum, our wheels provide superior strength to cast aluminum, "flow-forged", or "flow-formed" wheels. Don't settle for anything less.
NOT JUST A PRETTY FACE
Better Handling, Less Charging For Your Tesla Model 3
Lighter, stronger ENTERPRISE fully-forged aluminum wheels can provide improved acceleration and braking, better cornering, improved ride quality, fewer tire blowouts, and extended driving range for your Tesla Model Y. Here's how:
FITS LIKE A GLOVE
Engineered Replacement For All Stock Tesla Model 3 Wheels
Designed specifically for the Tesla Model 3, ENTERPRISE is a great replacement wheel for all stock Tesla Uberturbine, Sport / Stiletto, and Aero wheels.

ENTERPRISE wheels fit all Model 3 variants, whether you drive a Model 3 Standard Range, a Model 3 Long Range, or a Model 3 Performance, and it has the exact same 5-lug bolt pattern and center bore as the stock Tesla Model 3 wheels.
Fits Tesla Model 3 Standard Range, Long Range, and Performance.
Compatible with stock and custom aftermarket Tesla wheel center caps.
Compatible with stock Tesla (21mm 14x1.50) lug nuts and lug nut caps.
Compatible with stock Tesla TPMS sensors (not incl. w/ wheel purchase).
Compatible with Tesla-specified 19-inch (235/40-19) tires.
No hub centering rings or spacers needed; fits Model 3 hubs perfectly.
OPTIMIZED SIZING
Wheel Size Optimized For Appearance and Performance
ENTERPRISE wheels are designed to be one half inch narrower than stock Tesla wheels (8" for ENTERPRISE versus 8.5" for Tesla) for improved efficiency and curb rash avoidance... but have a 30mm offset to retain an aggressive stance.
Product Specifications:
19" ENTERPRISE Wheel for Tesla Model 3
Part Number:
ZWENT31980A1-BZ
Color / Finish:
Borealis Bronze: Powder coated rich bronze color with a metallic flake and a beautiful satin finish
Construction:
Fully-forged aluminum one-piece / monoblock
Bolt Pattern / PCD:
5 x 114.3 mm
Recommended Tire Size:
235/40-19 (per Tesla)
Load Rating:
1686 lbs / 765 kg per corner
Testing Certifications:
Radial Fatigue, Cornering Fatigue, and Lateral Impact certifications per JWL and SAE J2530 standards.
Included With Each Wheel:
Black lug nut caps and matching plain center cap included at no extra charge.
Compatibility:
Compatible with all Tesla Model 3 vehicles, including Standard Range, Long Range, and Performance models. Compatible with stock Tesla TPMS sensors, lug nuts, stock Tesla center caps and lug nut caps, and 19" tires (not included with purchase).
Not Required For Installation:
Hub centering rings and spacers are not required for installation on Tesla Model 3 vehicles.
Tesla Model 3 Wheels - 19in. ENTERPRISE Fully-Forged - Borealis Bronze
IN STOCK - NO WAITING
$599.00
per wheel
Statements About Performance
Regarding some statements on this page about vehicle and wheel performance: Although the statements are soundly based on physics and real-world experience, please be aware that your actual performance improvements may vary depending upon your actual driving conditions, driving style, vehicle configuration, and other factors... and they may be difficult to objectively measure under some conditions without the proper testing procedures and equipment.